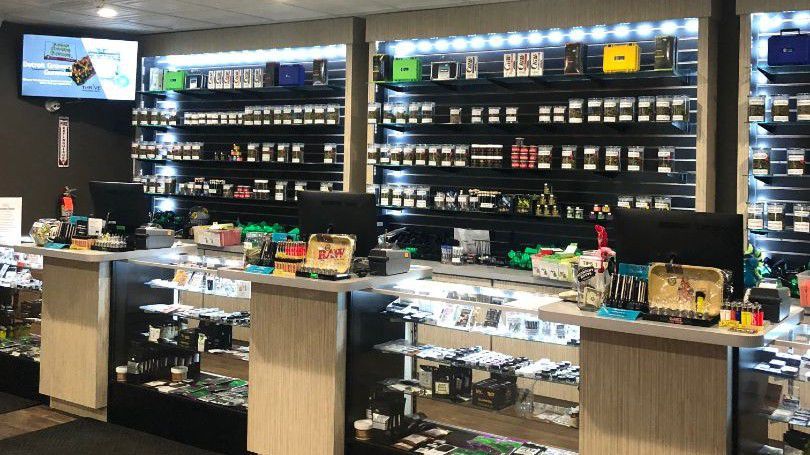 ---
6007 Ann Arbor Road, Jackson, MI 49201
---
---
Is info on this listing outdated? Are you owner of this business? Register and claim it now.
dY" We are located off of the Sargent Rd exit (145) between the McDonalds and 145 Storage in Jackson, MI.
dYfFirst-Time Patients receive a 10% off coupon for your next visit!
dYfVeteran, Senior, & Student 10% off discount! (Must have Valid Student Id)
dYfRefer a friend and get a $5 preroll for a Penny!
*COUPONS & DISCOUNTS CANNOT BE COMBINED W/ DAILY SPECIALS*
aoePTHRIVE WELCOMES ALL MEDICAL MARIJUANA CARD HOLDERS WITHIN THE LISTED STATES BELOW (MUST HAVE HARD CARD IF YOUR STATE ISSUES THEM, NO PAPERWORK)
Alaska aEURC/ Arizona aEURC/ California aEURC/ Colorado aEURC/ Connecticut aEURC/ Delaware aEURC/ Florida aEURC/ Hawaii aEURC/ Illinois aEURC/ Maine aEURC/ Maryland aEURC/ Massachusetts aEURC/ Michigan aEURC/ Minnesota aEURC/ Montana aEURC/ Nevada aEURC/ New Hampshire aEURC/ New Jersey aEURC/ New Mexico aEURC/ New York aEURC/ Ohio aEURC/Oregon aEURC/ Pennsylvania aEURC/ Rhode Island aEURC/ Vermont aEURC/ Washington aEURC/ Washington DC
aoePMUST ALSO HAVE VALID SAME STATE ID