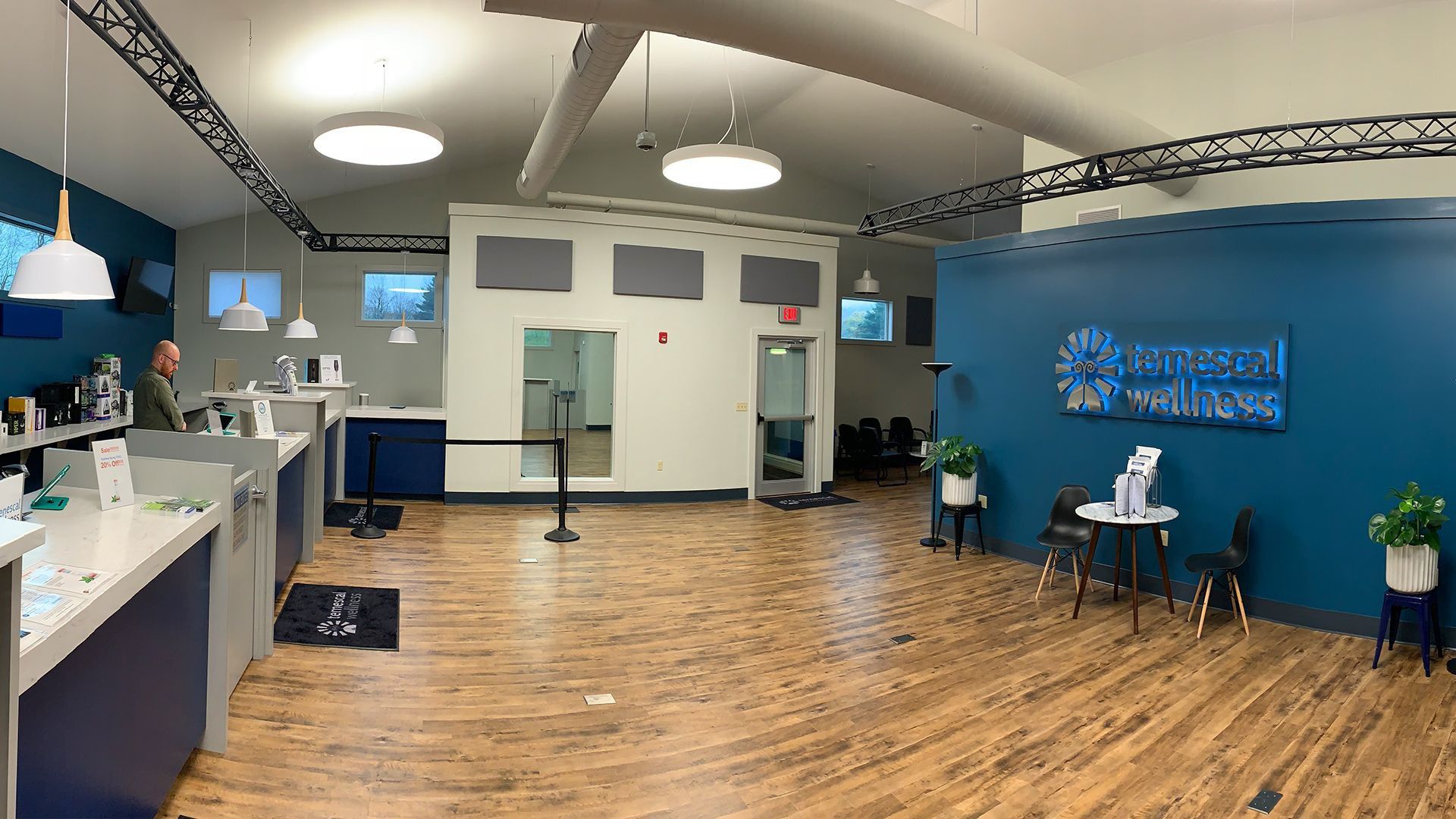 ---
10 Callahan Drive, Pittsfield, MA 1201
---
---
Is info on this listing outdated? Are you owner of this business? Register and claim it now.
MEDICAL CANNABIS DISPENSARY INFORMATION:
At Temescal Wellness, our mission is quality care, customized for our patient's needs. We strive to be the most trusted and consistent medical cannabis provider in the markets we serve.
Patient Wellness – We have a passion for improving our patients' quality of life, starting in a safe, educational and comforting environment.
Product Quality – We cultivate, manufacture and dispense a variety of CBD- and THC-rich strains in an array of delivery methods – always with safety and sanitation in mind to ensure the highest quality.
Community Focus – We have an unwavering responsibility to the vitality, safety and security of our employees, patients and communities we share.
Temescal Wellness Pittsfield:
Our Patient Service Associate team in Pittsfield provides education for patients about medical cannabis and the Medical Use of Marijuana Program. Our helpful staff works with patients and caregivers to provide exceptional care through tailored, patient-focused treatment plans.
Temescal Wellness' Registered Marijuana Dispensary is located at 10 Callahan Dr. Pittsfield, MA. Set in the beautiful Berkshires, our dispensary is pleased to serve all Massachusetts patients. We are conveniently located directly off Highway 20. With ample parking and open 7 days a week we are looking forward to being the choice for patients searching for a nearby dispensary. Patients in the Berkshires, Pittsfield, Lenox, Hancock, Dalton, Hinsdale, and Richmond area will be pleased to find us locally and conveniently located.
Temescal Wellness Massachusetts:
Temescal Wellness was established to aid patients suffering from acute health conditions who cannot find adequate relief with conventional treatments. The company's goal is to fill the void left by ineffective traditional medicine. Our production team in Worcester, MA is dedicated to cultivating high-quality cannabis medicines and is proud to offer a wide option of products for different delivery methods including flower, edibles, drinks, tinctures, and topicals. Providing both THC-rich and CBD-rich products allows patients to find symptom relief through the entourage effect. All products are paired with the results from our 3rd-party lab testing to verify that every cannabis product we produce is cultivated and processed to the highest standards.