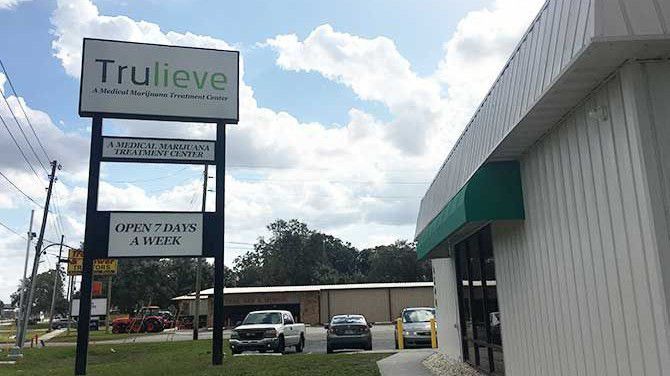 ---
4544 North Orange Blossom Trail, Orlando, FL 32804
---
---
Is info on this listing outdated? Are you owner of this business? Register and claim it now.
Trulieve is an Orlando Medical Marijuana Dispensary
Now open, Trulieve will open a second medical marijuana dispensary in Orlando, Florida to better provide their valued patients with high-value, effective care. Fully compliant with Amendment 2, Trulieve partners with its patients along every step of their medical marijuana journey towards lasting health. The entire Trulieve team is honored to serve their patients and explores every avenue to offer them an improved quality of life.
Staff:
Orlando patients will find empowering education and a safe space to ask questions inside Trulieve's dispensary. The patient specialists of Trulieve take their time with every person to fully understand their health needs and guide them towards the optimal cannabis solution. Working with their patients' physicians, Trulieve's consultants go the extra mile to ensure a cannabis remedy is successful.
Menu:
Trulieve formulates a broad range of medical marijuana therapies to address multiple patient needs. Patients suffering from nausea, chronic pain, muscle spasms, epilepsy, and other qualifying conditions will find an appropriate cannabis remedy for their needs. Trulieve's Orlando facility will offer vape cartridges and batteries, capsules, and syringes all pre-filled with Trulieve's top-quality cannabis oil. All marijuana products undergo state-mandated lab testing for quality assurance.
Orlando patients can use cash or debit cards to purchase their medicine. Trulieve accommodates both walk-ins and scheduled appointments, and plentiful parking with ADA access is available.
Service Locations:
Trulieve's new Orlando location lies in the Lake Fairview neighborhood on the northern side of town. The facility is easily accessible from Pine Hills, College Park, Fairview Shores, and Eatonville. Patients in Lockhart, Hiawassee, Orlovista, and Maitland are invited to explore Trulieve's medical cannabis. The Trulieve team invites Baldwin Park, Winter Park, Fern Park and Altamonte Springs residents to find lasting relief at their center. From Forest City to South Orlando, all patients are welcome at Trulieve's Orlando dispensary.
Location Information:
Orlando is a central Florida metropolis known for its multiple theme parks and exciting cultural destinations. Aside from attractions such as Walt Disney World and Universal Studios-Orlando, the city hosts activities such as the Orlando Science Center's multiple hands-on exhibits. The Amway Center is home to the NBA's Magic and a score of other sports and concert events. Orlando Fashion Square has long served the city as a destination for high-end shopping and fast-food eateries. From the Camping World Stadium's large arena to the peaceful estate of the Harry P Leu Gardens, Trulieve-Orlando is proud to be a member of its community.